Director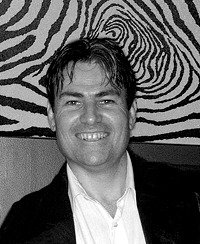 Geoff Bartlett
Geoff was the producer of the 2005 Theatresports® National Championships, and in the same year, produced the first Sydney wide Theatresports® competition for High Schools. As a freelance journalist, Geoff has written for over 20 major newspapers and magazines around the country. In the electronic media, he has written for ' Good News Week', ' Backberner', ' Life Support' and '2MMM'. A graduate of the West Australian Academy of Performing Arts, Geoff's acting roles over the years have included ' All Saints', ' BackBerner', 'Big Sky', 'Water Rats', 'Home and Away' and ' Police Rescue'. He is also a Cranston cup finalist. He has also written and produced two short films, ' Tradition' and ' Not Just for Christmas' which have been sold to TV, both in Australia and internationally. Geoff's first book, ' Comedians in the Mist' was a series of in depth interviews with the top comedians in Australia . His second book, ' Cattitude' is due out in June through New Holland Publishers. Geoff has never directed before, but what could possibly go wrong?
Producer
John Knowles
Artistic Director of Impro Australia Incorporated, John Knowles has produced, directed and performed in comedy shows for over his 15 years. Straight out of..er...thrown out of...Canada's most recognised acting school Ryerson, John began creating comedy shows including the successful Gods Cowboys - that meat-worshipping evangelist trio, IMPROZAC - the TV Hospital parody, The Guys With Cameras On Their Heads - Super-hero Camera-headed duo with Comic and Writer Steve Walsh, and Cops On Heat - the improvised TV Police Show parody and hit of the 2001 and 2002 Melbourne International Comedy Festivals. John's improv comedy performance credits include: Off The Cuff, The Royal Rumble, Abandon Script, Extreme Theatresports and the recent sell-out show, The Comedy Improlympiad, which John directed, produced and performed in at Belvoir Street Theatre. He was awarded the presigious Moosehead Comedy Award at the Melbourne International Comedy Festival for his one person show entitled, John Knowles Is Saddle Sore. John and wife Ronelle are determined that newly crawling daughter Lily will soon be a star, accomplishing every goal they themselves have ever failed to achieve.
Host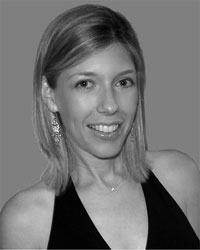 Lisa Ricketts
Surging dramatically onto, into and around the Theatresports scene circa 1995, Lisa soon became a major drawcard in productions at the Belvoir Street, Enmore and Operating Theatres, winning the 2003 Cranston Cup Competition with her team ' Great Sage Equal of Heaven' She was a regular cast member of the improvised comedy shows ' Improzac', 'Officejerks' and ' A Regular One Night Stand' and a finalist in the ' Comic of the Year' stand-up comedy competition run by the Harold Park Hotel. Her television credits include ' Not Just for Christmas' (The Comedy Channel), ' Joker Poker' (Channel Ten) and ' Commander in Chief' (Channel Seven) in her Golden Globe winning performance as America's first female president.*
*OK that may have actually been Geena Davis – you be the judge.
Co Host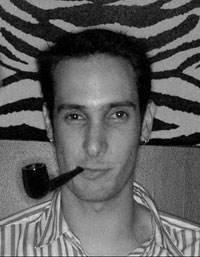 Lee Naimo
SWEET & SOUR TURKEY MEATBALLS
1 lb. ground turkey
1/2 c. fresh bread crumbs
1/4 c. onion, minced
1 egg, beaten
1/8 tsp. salt
Combine turkey, bread crumbs, onion, egg and salt. Shape into 1-inch balls. Bake in 400 degree oven for 20 minutes.
SWEET & SOUR SAUCE:
3/4 c. pineapple juice
2 tbsp. brown sugar
2 tbsp. cider vinegar
4 tsp. cornstarch
1 tbsp. soy sauce
Combine pineapple juice, sugar, cider vinegar, cornstarch and soy sauce. Mix well. Cook over medium heat until thickened. Makes 1 cup of sauce to use with meatballs. (Rice is an excellent accompaniment.)
Note: Lee is also directing and starring in "SCRABBLE® Unscripted" every Friday and Saturday night of the Cracker Festival at 10.15pm . For more info go to www.scrabbleunscripted.com
Cast
Team Victoria
'Los Gringos'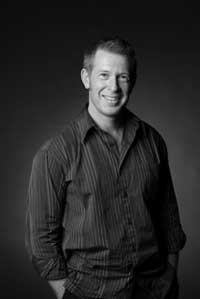 Geoff Paine
Geoff graduated from the Victorian College Of the Arts in 1985 and went on to perform in 'Neighbours', 'A Country Practice', 'The Comedy Company', 'The Man From Snowy River', 'Blue Heelers', 'Lano and Woodley', 'The Games' and 'Pigs Breakfast'. He did do a stint on ' Pacific Drive ', but was hoping no one would notice. He's also been improvising for 20 years in Theatresports, Troupe Du Jour and more recently Spontaneous Broadway. He's still based in Melbourne and is currently writing, performing and directing for the stage and various corporate events. Stage credits include 'Hair', 'The Real Live Brady Bunch', 'Jaws! The Musical', and 'The New Rocky Horror Show', and his film credits include 'The Craic' and 'The Wogboy'. He continues to ride a motorbike, either as a free spirit or an extended midlife crisis."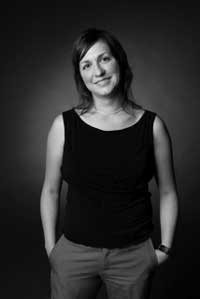 Rama Nicholas
Rama has been acting for well over ten years. Her most recent theatre productions have been, 'MIGRANTS' and 'TOERRORISTS IN THE GARDEN' with the Melbourne Writers Theatre (2004) at the Carlton Courthouse and 'TRIPTYCH' with Stagewrite Theatre Co. (2004) at Chapel off Chapel. She has been working solidly with Impro Melbourne for over four years and has been in such productions as 'DEAD TRAGIC', 'THE CAVE' (co - produced), 'SHAKESPEARE SCARED SCRIPTLESS', 'THEATRESPORTS™', 'GORILLA THEATRE™' 'LATE NITE IMPRO' and various other 'Long Form' productions. Rama tours annually with Impro Melbourne on their Regional Arts Victoria Schools Tour and has also toured to Singapore with them. She has worked with the VCA post Graduate directors in their 2000 season and in many International comedy festival shows and Melbourne Fringe festival shows.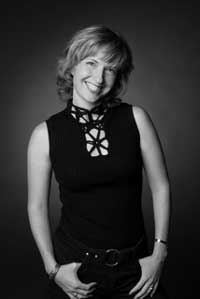 Patti Stiles
Pattie trained at the world renowned Loose Moose Theatre with impro guru Keith Johnstone. She has performed and taught Improvisation across four continents. Improvisation credits include: DIE NASTY, THEATRESPORTS™, MICETRO™, GORILLA THEATRE™, SPONTANEOUS BROADWAY, CELEBRITY THEATRESPORTS™, LATE NITE IMPRO, BINGO BOARD OF DOOM. Patti is the current Artistic Director of Impro Melbourne, past Artistic Director of Rapid Fire Theatre in Canada, a core company member of DIE NASTY – the live improvised soap opera, a three time nominee 'Elizabeth Sterling Haynes Awards for Theatre Excellence' and she holds the record for the first female improvisor to improvise 53 hours straight. TV includes: NEIGHBOURS (AUS), STINGERS (AUS). The Canadian Press has dubbed Patti 'The Queen of Improvisation' and 'Impro Doyen'.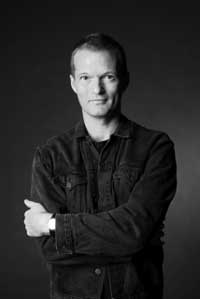 Geoff Wallis
Geoff is a graduate of the Victorian College of the Arts. He has appeared in productions of MUCH ADO ABOUT NOTHING, MACBETH, TWELFTH NIGHT, HAMLET, ANGEL FALL, THE SUN ALSO SIZZLES, the musicals SCROOGE, BLOOD BROTHERS and SWEET CHARITY and the improvised performances COMPLETELY LOST IN SPACE, JAWS! THE MUSICAL, MURDER TO DIE FOR, THE LINDA BLAIR WITCH PROJECT, SPONTANEOUS BROADWAY and THEATRESPORTS. On TV Geoff has appeared in NEIGHBOURS, BLUE HEELERS, PHOENIX and THE ADVENTURES OF LANO AND WOODLEY. He has directed productions of HAPPY END and his own play DEAD TRAGIC.
Team Western Australia
'The Perthonalities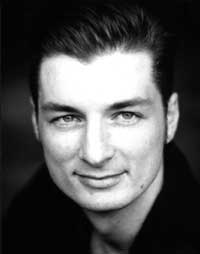 Glenn Hall
Glenn has been improvising for more than half his life, winning the Theatresports High School Challenge when he was 15 and going on to win five state Theatresports Championships, before taking his improvisational talents to the Triple J Raw Comedy competition, representing Perth in the 1998 final. Glenn is a professional actor and has had extensive stage experience working with all of the professional theatre companies in Perth . He is also a corporate entertainer, comedian and national voiceover artist providing his voice for television and radio commercials and for corporate videos. As well as performing, Glenn also holds a Bachelor of Education at Curtin University, where he graduated in the top 1% of his school, and teaches stand-up comedy, improvisation and theatre at the Western Australian Academy of Performing Arts and John Curtin College of the Arts. Glenn represented Perth at the last two National Theatresports Championships in 1998 and 2005 and intends to take the Championship Belt home to the West for the very first time (whether Perth win or not) and attach it to the Belltower.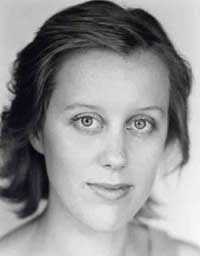 Claire Hooper
Every Perth girl dreams of getting flown to Sydney to make the big city folk laugh! 'Hoops' has just enough credentials to take her there. An improviser since 2000, Claire also works in radio, TV and performs stand up. She won the Best and Fairest Award at The 2005 Theatresports National Championships. Aside from improv, Claire works in theatre, most recently directing ' Hamlet' under the Perth Theatre Company Umbrella. She is also a stand up comedian. In 2004 she won the Western Australian leg of Triple J Raw Comedy, and supported Tripod and Bob Franklin. And, yeah, you may have seen her on Rove.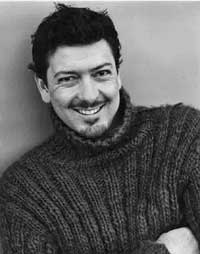 Sam Longley
Sam started performing in the late 80s and after a decade playing Theatre Sports in Perth Sam moved to Chicago to study improv comedy at The Second City, Improv Olympic and Comedy Sportz. On his return home he started the improvised comedy show The Big HOO-HAA! Now in it's fourth year as Perth 's premier improv comedy show. Since returning from Chicago in 2002 Sam has starred in various theatre productions, including playing Dave in ' On Our Selection', Yahoo in ' The Stones', Demetrius in ' A Midsummer Night's Dream', Gary in ' The Buzz' and Dogberry in ' Much Ado About Nothing'. This last year saw Sam play the comically depressive Future Self in Luke Milton's ' Five Unenviable Lives', the stoner younger brother in ' Revelation', Sebastian in Deckchair Theatres ' Twelfth Night' and host ABC TV's 'HOW THE QUEST WAS WON'.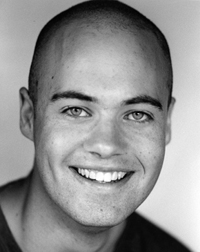 Xavier Michelides
Xavier has just finished a W.A. tour of the successful Barking Gecko Children's Theatre show Primates, after leaving Murdoch University in 2004 and completing a Bachelor of Arts majoring in media studies. Xavier also has a performance background predominantly in comedy; he has been a performer as part of The Big Hoo HAA! for the past 3 years, and his comedic talents saw him crowned the National Winner of the Triple J Raw comedy award for 2001. Xavier has also acted as stand-up support for Steven Wright (USA), Tripod, Lano and Woodley, Greg Fleet, Simon Palomares, George Kapiniaris, Dave Callan, Peter Hellier and Dave Hughes, and wrote and performed in his one man show Loving the Alien as part of Artrage Abductions. He also devised and performed in the Mainstreet Theater production of Waiting at the beginning of this year in Mt Gambia . He's performed stand-up in Melbourne at the Comedy club and Local laughs and Sydney at the comedy store and Mike in hand. You can catch Xavier doing regular stand-up at the Hyde Park and Brisbane Hotels, or the Brass Monkey.
TEAM NSW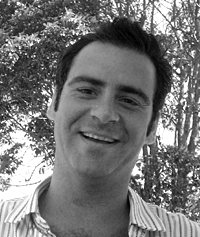 Andrew 'Beefe' O'Keefe
Andrew O'Keefe, nephew of Aussie icon Johnny O'Keefe is definitely a wild one when it comes to comedy. A larrikin whose abilities are as many and varied as the accents he can mimic, O'Keefe is a Theatresports legend. He has won both the Cranston Cup in Sydney and the World Impro Championships in Montreal. Andrew is the host of Channel Seven's hit game-show Deal or No Deal, has in the past fronted a rock band (that may or may not have included a tuba player) and had his blossoming career as a solicitor cut short. Viewers of Channel Seven's Sunrise , and listeners of MMM's The Shebang will also be familiar with Andrew's shenanigans. He co-hosted the historic joint-network Reach Out To Asia tsunami appeal with Eddie McGuire and Rove McManus. Its success lead to the trio getting together again for another disaster...The Logies. Andrew is a sought after corporate host and entertainer who is never more than a twitch away from his big hearty laugh.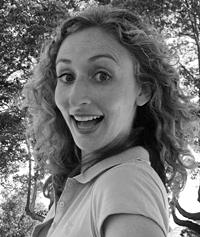 Nicola Parry
Nicola trained at the London Academy of Music and Dramatic Art (LAMDA), was Associate Director at London 's premier new-writing theatre - the Bush Theatre London, and was recently the General Manager of Actors Centre Australia . She is a champion Theatresports performer and Cranston Cup winner, and has appeared in many seasons at Sydney 's Belvoir Street and Enmore Theatres. Nicola most recently appeared in the sell-out improv show '160 Characters' at the Old Fitzroy Theatre. She was also seen in the Think Fresh Improv Challenge screened on the Comedy Channel and is a regular cast member of the improvised comedy team 'Explosive Minds'. In 2005 she performed in '160 Characters' for the Melbourne Comedy Festival and directed for Company B's B Sharp season.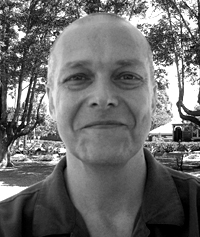 Michael Gregory
Michael has specialised in the field of improvisation for over 15 years, including two years as Artistic Director of TheatreSports® Incorporated. He has co-written, performed, produced and directed numerous impro comedy shows, including Hamlet Improvised, The Unspeakable Mockbeth, Scared Scriptless, Completely Lost In Space, Bonds Have More Fun, Improzac, as well as Impro Bzerko for the Sydney Comedy Festival. Michael directed This Is Your Laugh at Belvoir St Theatre and the 2001 Celebrity TheatreSports® Challenge at The Enmore Theatre. Michael is a four-times state Theatresports® champion, and has won trophies at Australian & international improvisation festivals. He is also an accredited TheatreSports® trainer, and has taught improvisation & drama at primary, secondary and tertiary levels.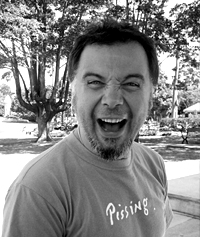 Daniel Cordeaux
Daniel Cordeaux studied acting at the ATYP and the Actors Centre. He started improvising at Belvoir St Theatre in 1987and later studied improvisation with Keith Johnstone in Calgary , Canada . Daniel won the 2001 Improv World Cup with the Australian team at the Just for Laughs Festival in Montreal, Canada. He also represented Australia in a solo effort at the World Domination Theatresports 2001 in Atlanta , USA . Daniel is a regular performer at the Art Gallery of NSW and has performed in several shows and character pieces at the Australian Museum , the National Maritime Museum and at the National Gallery of Australia in the Children's Festival. Daniel has performed in numerous plays and recently starred in the self-devised hit show 160 Characters at the Sydney and Melbourne International Comedy Festivals. Film and TV credits include The Chaser Decides, CNNNN, Home & Away, the children's series Winners and the feature film Dags. He is currently teaching at the Actors Centre and Sydney University and is a founding director of Open Stage Productions, a company who takes their unique brand of improvisation to Schools all across Australia .
Team Queensland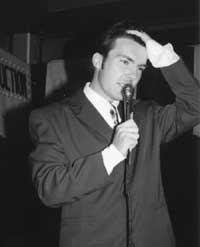 Roger Beames
Roger has been a performer, teacher and producer of improvisation in Queensland for over 15 years. He began as a performer in 1988 and after two years of working in almost all Queensland Theatresports shows, he began directing and teaching Theatresports for La Boite Theatre.
When the company for which he was working started to get dismantled by a faceless multinational, Roger went freelance and has been performing and producing ever since. Two years later, he and his partners founded the Sit Down Comedy Club, Brisbane 's only regular stand-up comedy room. Roger has performed all manner of impro shows, from street acts for whoever would stop, through to amphitheatre shows in front of 2000 people. "When 2000 people are waiting for you to finish a sentence you haven't even completed in your head, that keeps you on your toes."
He has been the producer and director of Theatresports in Queensland for over 12 years and is a multiple winner of Queensland 's state championship – The Burbrook Cup. Roger has represented Queensland thrice in National Theatresports Competitions. As a father of 1.5 children, Roger is proudest of his achievements in infantile laughter. "A baby gives you no credit for fame or history, when you make a baby laugh – you've earned it. Knowing about pressure points and having long fingers does come in handy though."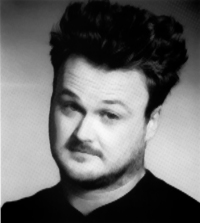 Adam Couper
Adam is a professional stand-up comic, actor and has been a staff comedy writer for televisions shows including Backberner. He has been playing Theatresports since the 80's, which is a sod of a long time. He has represented Australia , won the Cranston Cup and Burbrook Cup, and taught impro to children and adults alike. He was drawn to Theatresports where his left-handedness could be a subtle advantage. Adam has broken his nose and cracked his shinbone for the game, shedding blood on at least three stages across the east coast. If you ask him why he still plays, he will get a strange distant look in his eyes and mumble something about biscuits. Excited by once more donning the Queensland colours, Adam hopes that his allergy to mushrooms won't stand in the way of fun.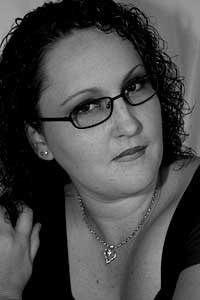 Katrina Shiels
Katrina Shiels started her impro career in 1989 in one of Brisbane 's first high-school Theatresports festivals and started improvising professionally in 1993. She moved into stand up comedy in 1997 and has continued her love affair with the stage in the public eye ever since. Katrina has worked across Canada in impro and sketch comedy and is a founding member of Montreal 's They Might be Midgets' troupe. She has performed stand up comedy at Montreal 's Just for Laughs festival and has headlined for Vancouver 's Laff Riot Girls and successfully touring British Columbia ). Recently she supported Steven Wright on the Brisbane leg of his world tour and has appeared on Good News Week, Raw Comedy 1998, and The Great Debate. Through 2005, Katrina was a regular panelist on The Conversation Hour with Richard Fidler on ABC radio Queensland .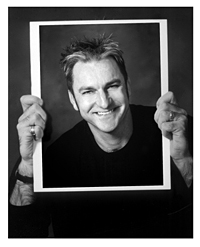 Andrew Nason
Andrew Nason propelled himself onto the Australian comedy scene in 1994. A former high school teacher, Andrew felt the relative quiet of a comedy club audience would be a welcome change from the various classrooms where he had been performing. The leap from a day-job to full-time creative guy was due to Andrew's work across a variety of performance and creative roles. He quickly moved into the professional realms of improvisor, actor, roving performer, stand-up comedian and writer for TV and film. Andrew inadvertently caused the 1972 oil crisis and introduced the sparrow to Australia , though on the upside, he has popularised healthy eating and in 1945 invented carbon.