Go Hard or Go Home!
Windows Media Player (2.25MB)
Australia 's top comedy improvisers are coming to Sydney for the 2006 Theatresports® National Championships (TNC) on Sunday 12th of March at 7:30pm. This is a 'winner take all' night of spontaneous, cut throat comedy, where only the funniest will survive.
For over 22 years, Theatresports® has challenged performers to create instant comedy sketches based on surprise offers, and audience suggestions. The very best Theatresports® players from around the country are headed for Sydney to compete for the title of National Champions! And the right to wear the TNC Championship Belt.
(Please visit our Cast page for detailed info on each of the performers).
To win this most coveted of prizes, lightning fast wit and nerves of steel will be the order of the day. The performers must produce comedy gold with absolutely no preparation.
The TNC is action-packed, hilarious entertainment, and all without a safety net.
NSW won the Belt last year and will defend it against some fierce competition. Newcomers including The Triple J Raw Comedy National Winner from Western Australia will add a fresh new face to the night. Hosted by Theatresports® legend: Lisa Ricketts and her sidekick Lee 'Fat Tony' Naimo with the brilliant musical stylings of maestro Gep Blake , this is a Comedy extravaganza of the highest order.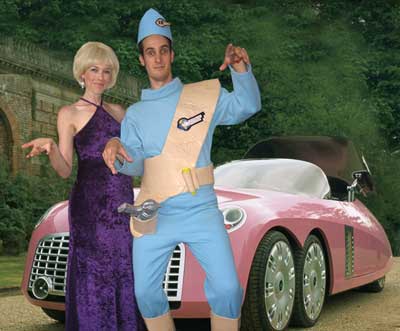 Click here to download high resolution photograph
The show is similar to the Comedy Channel's most popular show, Whose Line Is It Anyway?, an improvised comedy format based on Theatresports®.
The teams of elite comedy improvisers striving for their place in the spotlight includes:
Team WA


These Pert comics surprised a lot of people when they gave Sydney a run for their money last year. Captain Glenn Hall is in his third nationals Final and will play alongside team mates Claire Hooper , Xavier Michelides and Sam Longley , the tallest improvising comedian in the world.

Team Victoria

Geoff Paine , captain of the Victorian team is best known for his Neighbours character, Clive Gibbons and the autobiographical show, It's a Dad Thing. He's joined by improv musical genius Geoff Wallis , internationally known actress/improviser Patti Stiles and a stalwart of the Melbourne improv scene, RAMA NICHOLAS .

Team NSW


Swaggering around the stage will be our cocky Captain, impro comedy world champion Andrew 'Beefe' O'Keefe (host of Channel 7's Deal Or No Deal). Add plus fast-thinking favourites and former Cranston Cup Champions Michael Gregory, NicolaParry and Dan Cordeaux and the Belt is in safe hands.

Team Queensland

Audiences know Adam Couper as a veteran stand up comedian and former head writer for Backberner , He's a cunning old sea dog who actually won the Cranston Cup with NSW rival Michael Gregory a few years back. He's joined by former Nationals competitors Roger Beames and two exciting new players.
Please visit our Cast page for detailed info on each of the players,
Director Geoff Bartlett and Producer John Knowles.
Book now to see the Battle For The Belt at Enmore Theatre.
Tickets $30 Full, $26 Concession & Groups.
Bookings Ph 9550 3666 or Ticketek 9266 4600
The TNC is a feature event of the Cracker Comedy Festival
www.crackercomedy.com.au
Media inquiries, interview and photo requests, to John Knowles
Solid Lines Creative
ph: (02) 9564 0098 email: jknowles@ihug.com.au


The Theatresports Nationals Championship Belt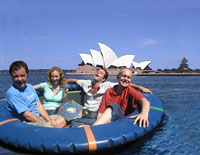 Click here to download
high resolution photograph